FALL SESSION for WEEKLY CLASSES
September through December
In-Studio Classes or Zoom Option
as low as $39 per month
DATE NIGHT AT AMYCLAE – Nov 13TH 8PM!
Ballroom dance lesson and complimentary wine (for over 21) & cheese

$19.99 / couple
Register under the REGISTRATION tab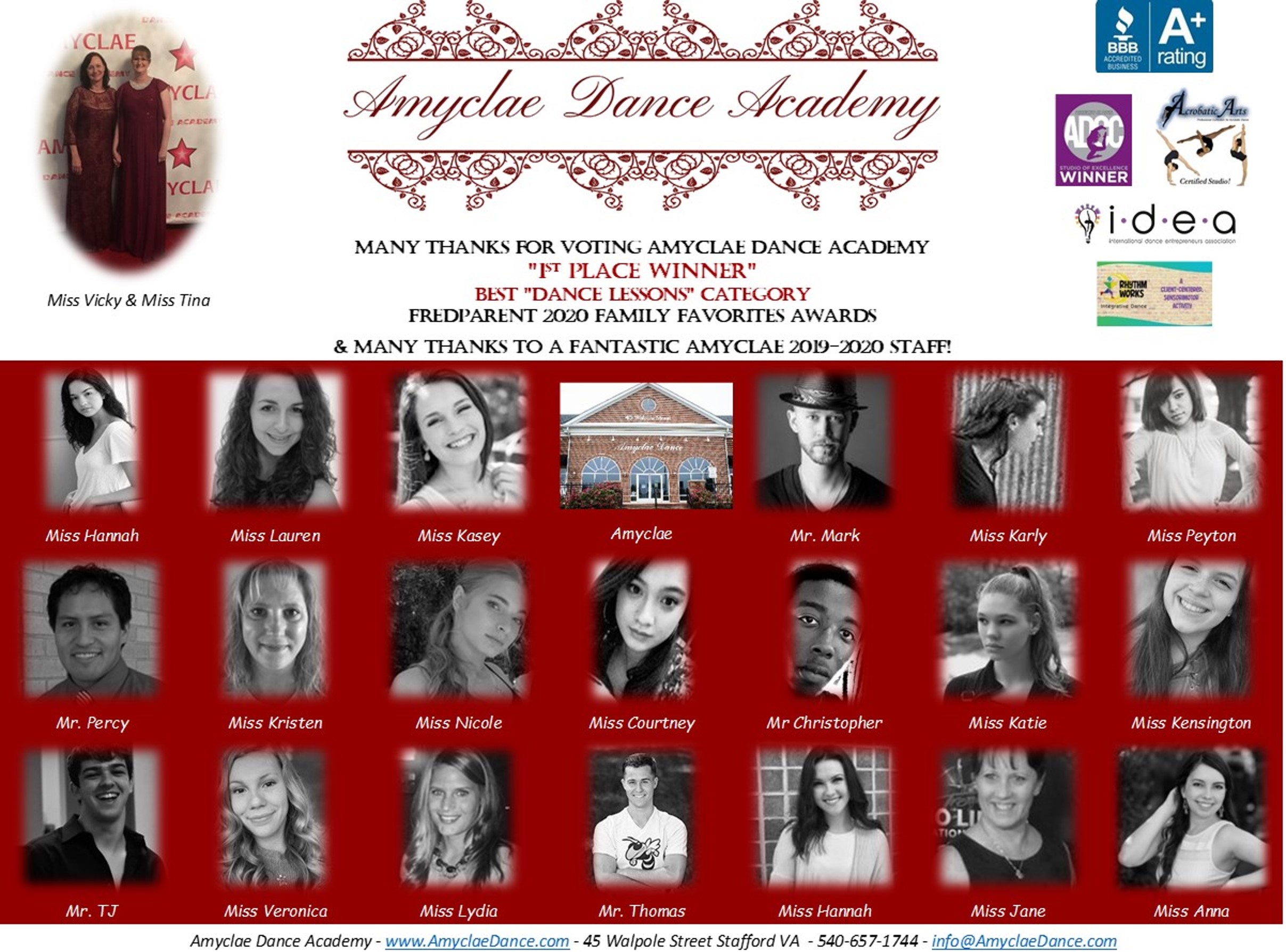 Welcome to Amyclae! The academy encourages a theory of 3 Ds: Discipline, Dedication and Determination. Our mission is to:
Teach discipline, dedication, & determination through dance.
Encourage, motivate, & inspire students to reach their fullest potential.
Build confidence & self-esteem in students that they will take with them through their life.
If you're searching for a studio for your children, consider giving them the best. Consider Amyclae Dance Academy.