Miss Tina
Co-Owner, Executive Director, and Instructor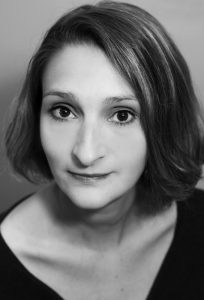 Miss Tina has been dancing since age 3. She became a company member of the Parou Ballet Company in Pennsylvania and a competitive gymnast at age 10. She performed lead roles in the Nutcracker, Coppelia and Cinderella. Miss Tina has been teaching dance since 1990 and has trained under master teachers such as Pat Sorrell (Central Pennsylvania Youth Ballet), Robert Steele (Alleghany Ballet), Richard Cook (Julliard), Cheri Noble (Alleghany Ballet), and Mansur Kamaletdinov (Point Park).
Miss Tina has staged numerous ballets and productions around the country including the Nutcracker, Into the Woods, Cinderella, Swan Lake and Coppelia. She also designed a successful Stretch/Turn/Leap Class that is being used at studios in VA, TX, CA and PA and started new competition teams in several states. Many of Miss Tina's former and current students have won regional and national titles, as well as, convention scholarships for ballet, tap, jazz, musical theatre, lyrical, contemporary and hip hop. And her students have been accepted into prestigious colleges as dance majors. Tina's son, TJ Singer, won Tremaine's National Junior Dancer of the Year in 2014-2015 and is currently touring as a Tremaine Performance Company Member as well as being a member of Amyclae Competition Company. Miss Tina has choreographed for the Miss Hampton/Newport News Pageant, has been a judge for The Cinderella talent pageant, and has coached students individually for talent pageants. She is currently judging competitions around the country as well as her regular roles as Amyclae owner, Artistic Director, and lead instructor for Amyclae Competition Company. Tina's motto is teaching life lessons through dance by teaching the 3 D's – Discipline, Dedication and Determination to dancers of all ages.
Miss Tina is trained in Cecchetti, Ballet, Vaganova Ballet, Soft Shoe, Broadway Tap, Rhythm Tap, Luigi, Broadway, Fusion Jazz, Lyrical, Musical Theatre, Hip Hop, Acrobatics, and Competitive Gymnastics. She is a certified instructor in Rhthym Works Integrated Dance and provides dance lessons for special needs children and adults.  Miss Tina also has a certification in Acrobatics Arts to provide 12 level certification to Amyclae acro students.
Miss Rosalind ("Miss Rozzie")
Instructor
Miss Rozzie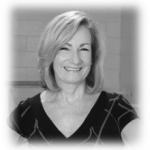 earned a Bachelor of Arts with a dance major from the UMW and a Master of Arts in Movement Education from VCU. She has studied the Pilates Technique for 30 years and is certified by Power Pilates to teach Pilates mat classes. "Miss Rozzie" danced with the Kathleen Hardy Dance Theatre, University of Mary Washington Dance Company, Virginia Ballet Theatre, The Richmond Ballet, Dance Ltd., and the Fredericksburg Ballet Company. In order to provide school performances and arts education, she founded and directed Virginia Contemporary Dance Theatre. The company performed at schools throughout the Fredericksburg Area. In addition to teaching ballet and Pilates at several local studios, Miss Rozzie has taught at The School of the Richmond Ballet, Virginia Ballet Theatre, University of Richmond, University of Mary Washington, and Virginia Commonwealth University. Since 2009, "Miss Rozzie" has been a ballet and Pilates instructor at The Amyclae Dance Academy.
Miss Emma
Instructor
Miss Emma
has been dancing for fifteen years and teaching dance at Amyclae Dance Academy since 2011. She has studied a variety of dance styles such as ballet, pointe, contemporary, jazz, tap, musical theatre, acrobatics, and hip-hop. For four years she was a member of the Amyclae Competition Team, in which she participated in many local competitions and conventions. She was the recipient of a Tremaine Dance Convention scholarship and an Amyclae Dance scholarship in 2011. She teaches a range of classes at Amyclae, including ballet, pointe, tap and jazz, and she is excited to begin teaching Christian Dance classes as well. She is continuing to develop her dance education by attending various workshops and master classes, and she is currently pursuing a Bachelor of Science in Religion, Christian Ministries through Liberty University Online.
Miss Lauren
Instructor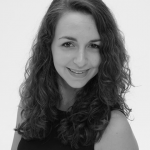 Miss Lauren, a native of Spotsylvania, VA, has been dancing since the age of 4. She is classically trained in ballet, pointe, modern, and jazz. She graduated cum laude from Randolph College in 2014, with a Bachelor of Fine Arts in Dance and a Studio Art Minor. While at Randolph, Lauren had the privilege to work and train with many talented professional dancers and choreographers in a range of different styles of dance through the Helen McGehee Visiting Artist Program. In addition to dancing in all eight concerts and several other events during her time at Randolph, she performed at the baccalaureate ceremony for her graduating class. Her senior year she was co-director of the Annual Student Choreography Concert. In high school, Lauren trained at Amyclae Dance Academy, and her senior year she was a part of their competition team. In 2009 and 2010 she taught as both an assistant and an instructor at Amyclae. From 2014 to 2015, Lauren was an instructor at MFA Studios and enjoyed choreographing for the competition team. She is diligent in continuing her and her students' dance education by frequently attending workshops and seminars. Lauren is more than thrilled to be returning to Amyclae, and looks forward to what the future holds.
Miss Kasey
Instructor
Miss Kasey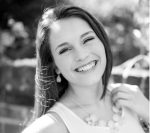 has been dancing for 15 years. She has studied many different styles of dance such as ballet, pointe, contemporary, lyrical, jazz, musical theatre, tap, and hip hop. During that time, she has participated in many regional dance competitions and conventions. She attended Joffery jazz & contemporary New York summer intensive program.
Mr. Mark
Instructor - Tap dancer, choreographer, and master teacher.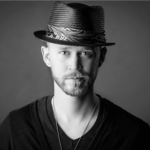 Mark was a soloist with the Tap America Project (TAP) and featured in such events as the Kennedy Center 25th Anniversary and Smithsonian 150th Anniversary. Mark is a former member of the tap company, Tappers With Attitude (TWA). During his time with TWA, Mark had the opportunity to perform on a regular basis on stages and theaters across the United States. Mark was also an original cast member in the Debbie Allen production of Brothers of the Knight. His choreography was recognized in 2015 by the Young Choreographer's Festival in NYC and he has co-choreographed the closing number for the Fred & Adele Astaire Awards. Mark is currently on faculty for dance conventions such as the KAR Dance Convention, Starpower Power Pak, and Dance Masters of America. Mark is the co-founder of the company, The JaM Project, and was recognized by Dance Spirit Magazine and The Washington Post for his choreography and concept video production. The youth sector of the company, The JaM Youth Project features tap dancers from across the United States and has recently been featured on WUSA 9 Great Day Washington and received recognition from classic rock artists The Doobie Brothers.
Ms. Shania
Instructor
Shania is a director, choreographer, dancer, dance instructor (in Jazz, Tap, Ballet, Musical Theatre and Hip-Hop), and performer whose works have been seen on stage in the northern Virginia area. Shania has studied dance and theatre for nearly 18 years, training both locally and in New York City with the Radio City Rockettes and the Broadway Dance Center. Her accomplishments include choreographing numerous children's productions at the Riverside Dinner Theatre, directing and choreographing numerous productions for Piped Piper Children's Theatre of Prince William County, choreographing for Rooftop Productions Adult Theatre Company and performing professionally with Riverside Dinner Theatre and Gray Ghost Theatre Company.
Ms. Karly
Instructor
Such a remarkable person and we are honored to have her join the staff at Amyclae. Her kindness and gentleness, along with her degree in Elementary Education, makes her the perfect dance instructor for the wonderful children at Amyclae. Her dance style loves are Lyrical, Contemporary, and Jazz, as you will notice by her choreography in the links below. The University of Mary Washington staff sent Karly to us and we are so glad they did! Karly was a choreographer and dancer at UMW, and also was President of the Performing Arts Club, Captain of the UMW Dance Team, and the UMW Dance Company. She was the choreographer for PAC, UMW Dance Team and Dance Company. In addition, Karly was awarded the Sonja Dragomanovic Haydar Ballet Scholarship through the University of Mary Washington Dance Company.
Ms. Amanda
Instructor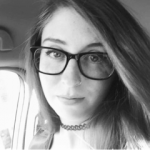 Amanda has a Bachelor's of Fine Arts in Dance from Randolph College. She was one of Amyclae's original dancers in our first year in business and stayed with Amyclae until she graduated from high school. She has danced and studied with the Joffery Ballet, the Isadora Duncan Dance Foundation, Jose Limon Dance Foundation, MOMIX, and Lewitsky Dance Company, etc.
Ms. Lia
Assistant Instructor
Lia has been a dancer at Amyclae for 4 years and has been part of the apprentice program.  Our best dancers, such as Lia, are encouraged to expand their skills by participating in the apprenticeship program followed by assistant teaching at Amyclae before beginning their college and career years.
Ms. Hannah F.
Assistant Instructor
Hannah has been a dancer, apprentice, and assitant teacher at Amyclae for the past 4 years. She is experienced and respected by the staff and dancers and we welcome her to a paid teacher position during her high school years.
Miss Carla
Office Staff
Miss Hannah J.
Office Staff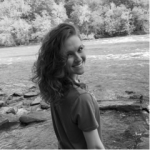 Miss Anna
Office Staff