Miss Tina
Co-Owner, Artistic Director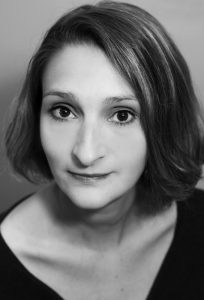 Tina Singer is an Amyclae owner and Artistic Director.  She is trained in Cecchetti, Ballet, Vaganova Ballet, Soft Shoe, Broadway Tap, Rhythm Tap, Luigi, Broadway, Fusion Jazz, Lyrical, Musical Theatre, Hip Hop, Acrobatics, and Competitive Gymnastics and is a certified instructor in Rhythm Works Integrated Dance and Acrobatics Arts.  Miss Tina is also a judge for many competition companies including Legacy, Platinum, Star Talent, and Nexstar and judges around the country, in addition to being an 
Miss Tina has been teaching dance since 1990 and has trained under master teachers such as Debbie Parou (New Castle Regional Ballet), Pat Sorrell (Central Pennsylvania Youth Ballet), Robert Steele (Alleghany Ballet), Richard Cook (Julliard), Cheri Noble (Alleghany Ballet), and Mansur Kamaletdinov (Point Park).
Miss Tina has staged numerous ballets and productions around the country including the Nutcracker, Into the Woods, Cinderella, Swan Lake and Coppelia. She also designed a successful Stretch/Turn/Leap Class that is being used at studios in VA, TX, CA and PA and started new competition teams in several states.  
Miss Lauren
Instructor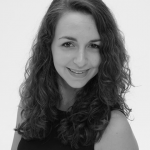 Lauren Boergert is classically trained in Ballet, Pointe, Modern, and Jazz.  She is also trained in Ballroom dancing.  She graduated cum laude from Randolph College, with a Bachelor of Fine Arts in Dance and a Studio Art Minor.
Miss Lauren also trained in a range of different styles of dance through the Helen McGehee Visiting Artist Program. In addition to dancing in all concerts and several other events during her time at Randolph, she performed at the baccalaureate ceremony for her graduating class.  Her senior year, she was co-director of the Annual Student Choreography Concert.
In high school, Miss Lauren trained at Amyclae Dance Academy.  She is diligent in continuing her and her students' dance education by frequently attending workshops and seminars.
Miss Kasey
Instructor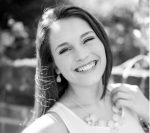 Kasey Grigsby has a degree of Dance and Choreography at the Virginia Commonwealth University. 
Miss Kasey has been dancing for 16 years.  She is trained in Ballet, Pointe, Contemporary, Lyrical, Jazz, Musical Theatre, Tap, and Hip Hop.  During that time, she has participated in many regional dance competitions and conventions.  She attended the Joffrey Jazz & Contemporary programs in New York City.
Mr. Mark
Instructor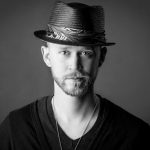 Mark Orsborn is a tap dancer, choreographer and dance instructor.  He has studied with Debbie Allen and was an original cast member of her show, "Brothers of the Knight".
Mr. Mark co-founded The JaM Youth Project in Maryland, a youth tap company focused on choreography and dance film production, which has been recognized by The Washington Post, Dance Spirit, and numerous film festivals.
Mark's choreography was recognized by the Young Choreographer's Festival in NYC and he co-choreographed the closing number at the Fred & Adele Astaire Awards in New York City.  Mark was a contributing choreographer and performer for YouTube's "Brandcast" at Radio City Music Hall.  He has recently been on faculty for numerous tap dance festivals including DC Tap Fest, Jersey Tap Fest, OC Tap Fest, Orlando Tap Fest, Make Some Noise Tap Festival, RIFF: Rhythm in Fusion Festival, and Taps Alive.  He was also a part of the Signature Theater's choreography team for its production of "Billy Elliot".  Mr. Mark was nominated for a 2019 Helen Hayes Award.
Miss Karly
Instructor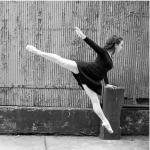 Karly Forrest earned a degree in Elementary Education from Mary Washington University.  Her dance style loves are Lyrical, Contemporary, and Jazz.  Karly was a choreographer and dancer at UMW, and also was President of the Performing Arts Club, Captain of the UMW Dance Team, and the UMW Dance Company.  She was the choreographer for PAC, UMW Dance Team and Dance Company.  In addition, Karly was awarded the Sonja Dragomanovic Haydar Ballet Scholarship through the University of Mary Washington Dance Company.
Miss Peyton
Instructor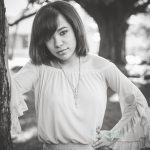 Peyton Bennett has studied dance across the nation, as well as a member in the JaM Youth Project and captain of the Colonial Forge dance team.  She has been dancing since the age of 2 and is trained in all style categories including Tap, Jazz, Ballet, Contemporary, Musical Theater, Lyrical, and Hip Hop.
Miss Lydia
Instructor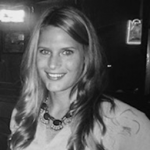 Lydia Lynch is a native of Fredericksburg, VA and has been dancing since the age of 3. She is a previous owner/operator of New River Dance Academy in Radford, VA and has a degree in Business Management and Dance from Radford University. Lydia has also taught for studios in Northern Va, Colorado Springs, CO and Leesville, LA. She is excited to have the opportunity teach Ballet back near her hometown.
Miss Hannah
Instructor
Hannah Duff  is classically trained in Ballet, Pointe, Jazz, Contemporary, Tap and Hip Hop.  Miss Hannah is a graduate of Virginia Commonwealth University with a Bachelors of Arts in Fashion Merchandising and a Business Minor.  Miss Hannah has been an instructor at Amyclae since 2012 and was an apprentice of the Tremaine Performance Company.  Miss Hannah also worked in the modeling industry for Wilhelmenia Philadelphia and Modelogic.
Miss Vicki
Voice/Pianist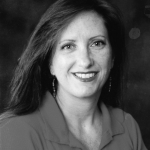 Vicki Jeffers has a bachelor degree in vocal and piano performance from Mary Washington College, and a Master of Arts in Teaching from Liberty University.  She has been teaching voice since 2002, and has several years experience as a chorus teacher to middle and high school students.  Many of her students have won vocal competitions and auditions, including the Virginia Bland Competition, Boys and Girls Club of America Competition, the Stafford Choral Society Scholarship, and the Summer Residential Governor's School for the Performing Arts.
Miss Vicki loves working with young people.  She enjoys watching her students improve and gain confidence in singing and in life.  In her voice class she will focus on proper vocal production, breath control, diction, and stage presence.  She looks forward to help prepare Amyclae dancers to be a "triple threat"!
Mr Percy
Instructor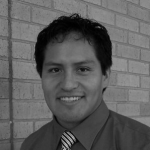 Percy Canales received his professional ballroom training at Brigham Young University and is proficient in Cha Cha, Samba, Rumba, Jive, Paso Doble, Lindy Swing, West Coast Swing, Mambo, Salsa, Waltz, Tango, Foxtrot, Quickstep, and Viennese Waltz.  
Mr. Percy toured and competed in national and international ballroom events. He was the first Americans ever to win the prestigious British Formation Championships.  He won the US National Latin Formation Champion and British Latin Formation Champion. He has competed in the World Formation Championships and consistently earned top honors in the United States National Formation Championships with the dance company.  
Mr. Percy also performed in the Salt Lake City Olympics Opening and Closing ceremonies as well as in various performances in the US, England, Norway, Sweden, and Denmark.
Miss Courtney
Instructor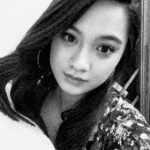 Courtney Smith is trained in various types of styles including Ballet, Tap, Jazz, Contemporary, Hip Hop, Lyrical, Acro, and Ballroom.  She has been teaching dance classes since the age of 14 and has training in both Cicchetti and Vaganova styles of Ballet. 
Miss Courtney currently has a dance certification from the National Dance Council of America and has competed in the Washington Open Dance Sport Competition taking home first place nine consecutive times.  Miss Courtney is excited to be an Amyclae instructor and is looking forward to future projects and pieces that will take her students to the next level in their dance career.
Mr. Thomas
Instructor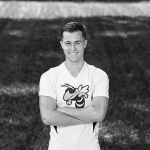 Thomas Russ has conducted past classes, master classes, and intensive camp visits at Amyclae and he currently dances for his college's dance team at Georgia Tech called Goldrush. In his Hip Hop class, you'll not only have fun and break a sweat with a hype combo, but you'll also get to learn the fundamentals of isolations, dynamics, and energy in your dancing that makes a true hip hop master! Come on and let's get to it!.
Mr Derrick
Guest Instructor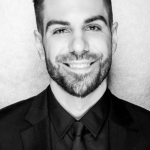 Derrick Schrader is a choreographer and Assistant Director of the Tremaine Performance Company.  Dance styles include Fusion Jazz, Jazz, and Tap.  Mr. Derrick's work has been performed amongst artists, companies, and dancers around the globe appearing on ESPN, LOGO, MTV, the Disney Channel, and Fox's "So You Think You Can Dance" Season 4.  He has also worked alongside Paula Abdul, Carmen Electra, Lindsay Lohan, Kenny Ortega, tap legend Gregory Hines, producer Steven Spielberg, and many others. 
Derrick comes to Amyclae from Los Angeles CA each summer to perform Master classes, choreograph solo dances for our competition team members, as well as choreograph team dances.  
Miss Kerri
Guest Instructor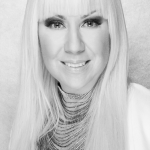 Keri LaGrand is a choreographer from California and is part of the Tremaine faculty. Her dance styles include Contemporary, Jazz, and Lyrical.
Miss Keri has danced on the MTV Awards with Jennifer Lopez, the American Music Awards with Cher and Toni Braxton, was featured in the film "I'll Do Anything" and appeared in commercials for 7-Up, Sonyand the MGM Grand Hotel. She was also featured in the "Celebrity Skin" video with Courtney Loveand can be seen on Jennifer Lopez's "Let's Get Loud – Live from Puerto Rico" DVD.
Miss Keri conducts Master classes at Amyclae each summer and is the choreographer for many Amyclae team dances and solos.
Miss Emily
Guest Instructor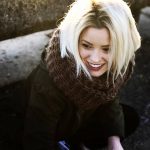 Emily McNabb is a choreographer and dance judge for In10sity Competition Company.  She earned her Bachelor of Fine Arts in Dance at the University of North Texas. 
Miss Emily visits Amyclae from Austin Texas for a few weeks each summer to choreography the Senior and Teen teams dances.  She has been doing so for over a decade and is loved by our dancers, alumni, and staff.
Mr Richard
Guest Instructor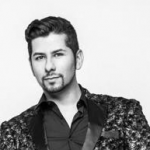 Richard Elszy is the director of technique at the National Award Winning dance studio, Adage Dance Center. His choreography has won several FDC titles, numerous national titles and other accreditations; including the Rainbow Elite 'Video of the Year' for "Step Sisters" and nomination for Best Novelty/Character Musical Theater at the KARTV Dance Awards for "500 Miles".  He also won the Star Award in the Best Ballet/Open Category for his piece "Tornado" at an Industry Dance Awards in Hollywood. 
Mr. Richard attended the University of California Irvine where he danced for legendary choreographer Donald McKayle as a member of his company "Donald McKayle's Etude Ensemble" and trained with acclaimed ballet professor David Allen.  Elszy has also trained with one of Americas 10 Ballet Masters Larry Long dancing with his "Civic Ballet Of Chicago" and in Philadelphia at "Philadanco".
Mr. Richard travels from California to conduct Master Classes at Amyclae as well as choreograph solos for our competition team members. 
Miss Nicole
Instructor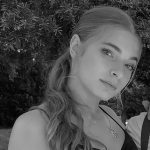 Nicole Vinso is an Amyclae student teacher. S he's been dancing for 14 years and is on the senior company.  She has studied numerous styles including Tap, Jazz, Contemporary, Ballet, Acro and more. S he's competed in many regional and national competitions.  She also attended the Joffrey Jazz & Contemporary program in Georgia.
Mr TJ
Instructor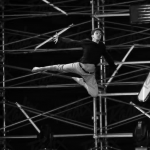 TJ Singer has grown up in the dance world.  He has been an Amyclae competitive dancer since 2008 and an assistant to the Tremaine Performance Company.  He's been awarded the nationwide Tremaine Dancer of the Year award several times and has won numerous local, regional, and national dance awards.  He is currently a Hip Hop instructor and is trained in Ballet, Contemporary, Tap, Jazz, Musical Theater, as well as Hip Hop.
Miss Kensington
Instructor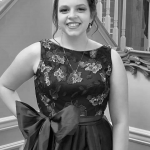 Kensington McLoone is a high school senior who began her dance instruction in her teens and has advanced greatly as part of the Amyclae competition team.  She is trained in Ballet, Pointe, Contemporary, Jazz, Musical Theater.  She plans to attend college next year to obtain a degree in Education.
Mr Christopher
Instructor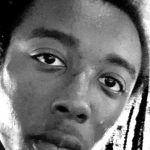 Christopher Gregory is a local from Stafford and has been attending Amyclae since he was 5. Since then he has studied different styles of dance such as Tap, Jazz, Hip-hop, Ballroom, and some Ballet. As a new member of the Amyclae staff he is very happy to have the opportunity to teach Tap, a dream that he shared with Ms. Tina when he was 10 years old.
Miss Katie
Instructor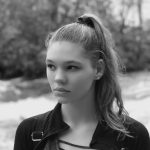 Katie Schroeder has been dancing with Amyclae for four years and she just completed her first year on the competition team and is looking forward to this year's competition season. She is the recipient of the ADA dance scholarship this year, as well.  Katie's favorite dance style is Jazz, but she enjoys studying all forms of dance.  She works hard to improve her technique and her craft.  This is her first year as an assistant teacher and she is excited to share her passion for dance with the students.
Miss Anna
Office Staff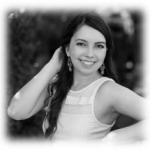 Anna Grigsby has her Bachelor's Degree in Exercise Science from Virginia Commonwealth University.  Miss Anna has a busy schedule as she is also currently pursuing her Masters Degree in School Counseling. 
Miss Anna has been at Amyclae for over 10 years and is a former competitive dancer and former instructor.  She is currently part of our friendly and helpful office staff. 
Miss Hannah J.
Office Staff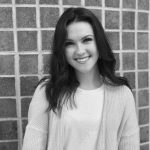 Hannah Jones is an Amyclae office staff member and was a previous student at Amyclae as well as on the Mountain View High School dance team.  Miss Hannah also auditioned for a cheer team in the NFL. She's excited to be working at Amyclae for her third year in the office. 
Miss Hannah says she wants to inspire all the students we have in the studio and watch them grow in their journey.  Always reach for the stars and go for your biggest dreams; They may seem impossible at first but you'd be surprised at what you can achieve.
Miss Jane
Office Staff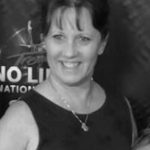 Jane Akers is part of the Amyclae office staff and is also a wife, mom, and a grandma of two. She was the CEO for a catering business, manager at a roller skating rink, assistant art director, bus driver, cafeteria supervisor, file clerk, and assistant to a homeschool tutor. 
Dance has always been in Miss Jane's life one way or another from her mom being on American Band Stand or through her life in Competitive Roller Skating, to her daughter and all her years dancing from childhood to high school, to now the present with her granddaughter dancing at Amyclae for her sixth year at the studio
Miss Carla
Photographer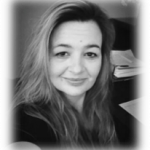 Carla Whitaker has been part of the Amyclae office staff for many years.  In addition to normal office activities she has also assisted in planning and organizing events.  Miss Carla enjoys the hustle and bustle that comes with working in the office and enjoys watching the Amyclae children grow and learn.   
Miss Carla is also the owner of a fine arts photography business, Carla Whitaker Photography, and shoots the Amyclae annual recital photos each year.
Miss Carla says that her most rewarding job is being a mom of three beautiful and talented children.    Two teenagers (Cat and Logan) and little Millie who is preschool age.  All three children keep her life filled with laughter and inspiration and a whole lot of crazy.